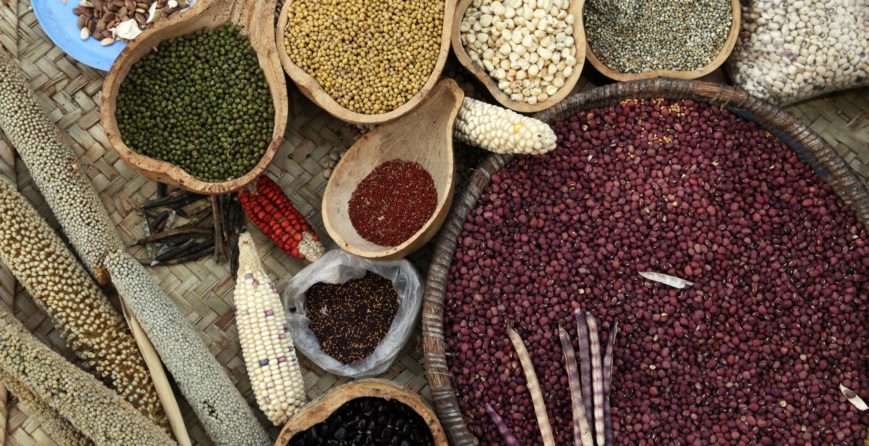 Support Smallholder Farmers
The prevailing climate change challenges such as persistent drought and unreliable rainfall has led to disruption of food systems stability, hence affecting food availability and accessibility. Get involved in supporting ICE work to reach out to small-holder farmers in enhancing their capacity to adapt to effects of climate change and increase food production. ICE targets to reach out to 5,000 farmers directly whose 61% are women in 2016- 2020 period in 6 counties in Kenya to end hunger!
Agriculture is the major source of livelihood among most rural small holder farmers. Since agriculture relies on healthy soil, adequate water, and a delicate balance of gases in the atmosphere, poor ecosystem management coupled with unpredictable weather due to climate change are disrupting life sustaining agriculture in many parts of Kenya. It is upon this realisation that ICE is accompanying rural small holder farmers through capacity development with the aim of protecting the environment, improving agricultural production and building community resilience to the negative effects of climate change.
ICE aims at promoting agro-ecological farming practices; promoting the most important indigenous crop varieties that are more resilient to little rainfall; promote agro-forestry, organic farming and livelihood diversification among the small holder farmers. Capacity development on marketing will also be conducted and supporting formation of marketing groups to enhance economic empowerment among small-holder farmers.
To achieve this ICE requires USD 362,421.00 to reach enhance food sovereignty among 5,000 small holder farmers by December 2020.
Recent Donors
1
Support Smallholder Farmers
$294737