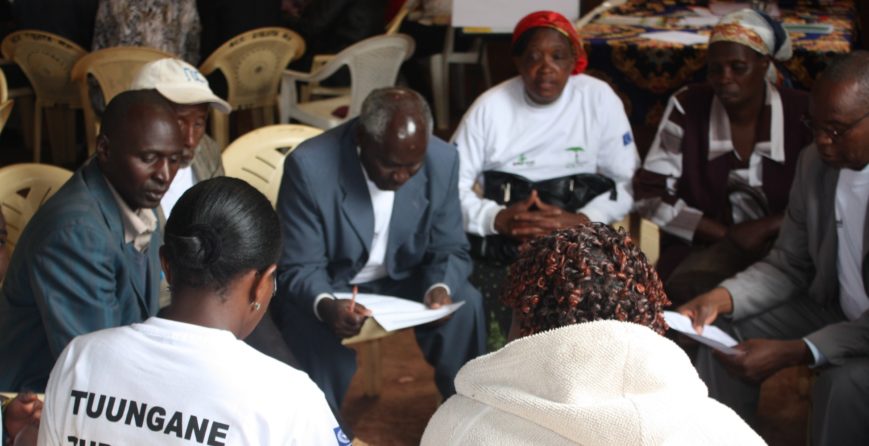 Strengthen Advocacy Networks
Participation by local communities on matters that affect their economic, social, environmental and cultural rights is still very low and this leads to continued injustices and violation of rights. ICE seeks your support to reach out to local communities and help them secure their rights through getting more involved in decision-making so as to influence decisions, policies, plans and emerging human right issues that directly affect them.
Though Kenya has developed policies and enacted laws in the various natural resource management sectors such as forest, water, land and climate change and ratified to international agreements and conventions related to the conservation and management of natural and environmental resources, their implementation is still wanting. Community involvement is still minimal and where present is passive. This is posing a great challenge especially with devolution which has come with scramble for resources as Counties have created a great need to utilise the available natural resources while also soliciting and adopting unsustainable practices in the name of creating wealth for the competing counties. This challenge is escalated by the fact that local and multinational companies with their vested interests and immense financial strength have already started to flow into counties to promote their "superior solutions' especially in agriculture and natural resource utilisation.
ICE will engage national and county governments in putting in place relevant legislation and policies and lobby the relevant agencies to enforce these legislation and policies. These legislation should recognise role of customary laws in ecological governance. ICE will build capacity of local conservation groups to lobby for and influence natural resource-related policy decisions at the local and national levels.
To achieve this ICE requires USD 97,288 in 2016-2020 strategic plan period.
Recent Donors
1
Strengthen Advocacy Networks
$72746