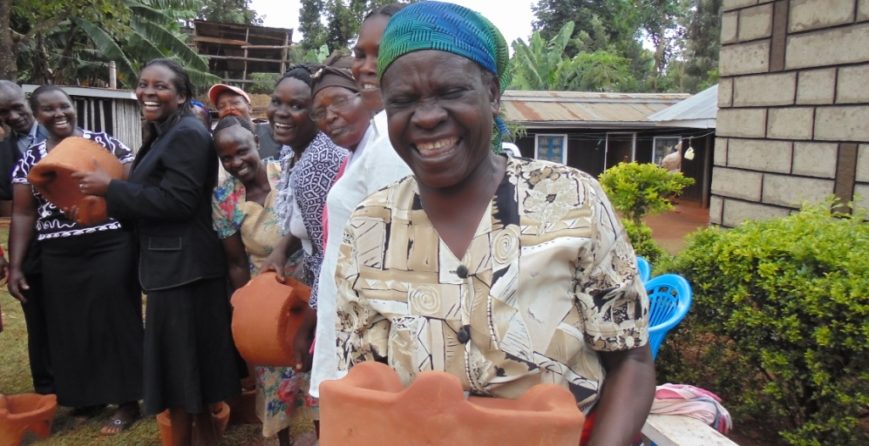 Green the Cooking
Majority of rural households depend on wood fuel for energy. This has led to increased pressure on natural resources and in certain areas, local fuel wood sources have been depleted completely. This over reliance on fuel wood is a major threat to biodiversity and consequently communities' livelihoods.
 
ICE is training women in its target communities on use of energy saving jikos (stoves) which are efficient and easy to use. In the 2016-2020 ICE targets to train 2,500 women on clean and renewable energy and support 1,250 households with liners for installation of energy saving stoves.
This will go a long way in supporting a project dubbed "Sustainable Energy for All Initiative (SE4All)" launched by UN Secretary General Ban Ki-Moon in 2011. The project is expected to catalyze investments geared towards transformation of world's energy systems.
Your USD 10.00 will help two households install green energy saving stoves which will reduce the use of wood fuel and help conserve our environment!
Recent Donors
1
Green the Cooking
$3794